Exhibitions:
2018
Solo Show - May 4 - 27, The Kube Studios, Gibsons, BC
Bloom - April 3 - 15, FCA Gallery, Granville Island, BC
Photobase: Re-imagined Memories - March 15-April 21 - Cityscape Gallery, N Vancouver, BC
Abstracted - March 6 - 17 - FCA Gallery, Granville Island, BC
Art Rental Exhibition- Jan. 12 - Feb. 3. Art Rental Program: Cityscape Gallery, North Vancouver, BC
2017
Marked by Time/2 person Exhibit - Silk Purse Gallery, W. Vancouver, BC
Edge and Form/3 Person Exhibit - Ferry Building Gallery, W. Vancouver, BC
Life Coastal/3 Person Exhibit - BIAC Gallery, Bowen Island, BC
Echos/Group Exhibit - BIAC Gallery, Bowen Island
2016 Signs of Spring/ Group Exhibit – BIAC Gallery, Bowen Island, BC
2015 Slow Clothes – Harmony Arts, Ferry Building, W. Vancouver, BC
Wearable Art – Group Exhibit
BIAC Gallery, Bowen Island, BC
2014 InFormed by Nature – with Jennifer Love, BIAC Gallery, Bowen Island, BC
2013 Talking Heads –Surface Design BC, CityScape Gallery, N. Vancouver, BC
2011 Exquisite Corpse, Surface Design BC, Seymour Art Gallery, N. Vancouver, BC
2010 Exquisite Corpse, SDA, Leigh Square Community Arts Village, Port Coquitlam, BC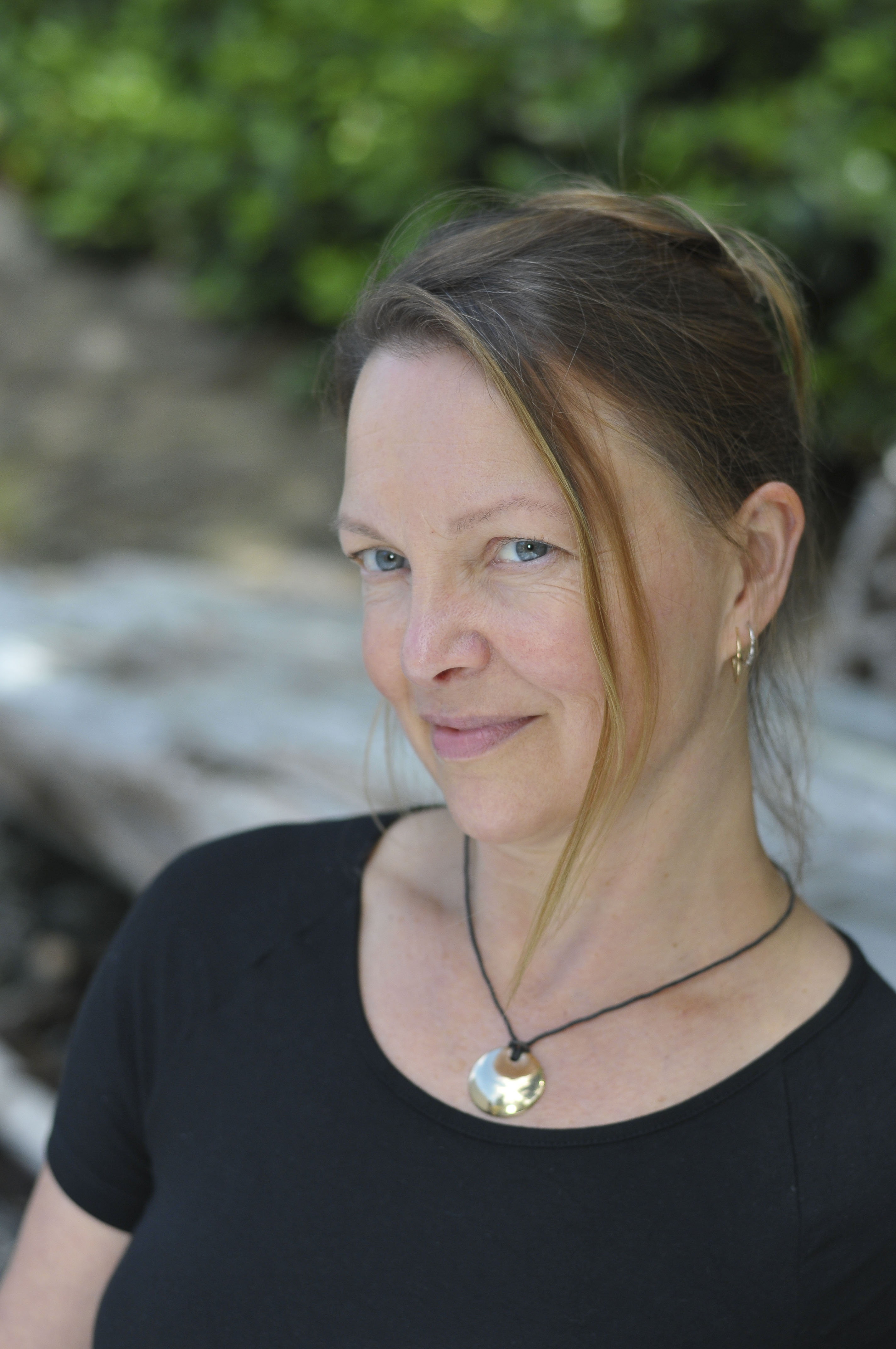 A B O U T k a t h l e e n
Kathleen has studied and created fine art, costumes, and textile arts for over 30 years. She works with a variety of media and techniques including free-motion machine embroidery, handmade papers, digital image transfer, mono printing, and stenciling with dyes and paints. She also creates pieces using raised plaster, natural oxides, oil and acrylic paints.
Early studies at Emily Carr led Kathleen to work in props and costuming for a variety of dance and TV productions and feature films. Her education at Capilano University included diplomas in studio arts, textile arts, and ceramics and introduced her to surface design; she actively creates, exhibits, and teaches in these areas.
Wild Onion Retreats was established in 2016 with partner, Jools Andres. Together they provide dynamic, rejuvenating Creative Embodiment retreats, combining movement, sensory experiences and multi-layered art workshops through reconnecting to intuition and self-confidence.
As one of the founding members of Foxglove Fibre Arts Cooperative (1999−2005) on Bowen Island, Kathleen has managed events and exhibits and facilitated a variety of workshops highlighting international fibre artists and experts. She offers mixed media painting workshops on an ongoing basis and teaches the popular Eat Drink Paint series for the Bowen Island Arts Council Gallery.
Over the last several years Kathleen has taken many yoga workshops and completed a 100 hour sadana training, a natural progression for her many years of practice and inspires a deeper connection to intuition and creativity.
ARTIST'S STATEMENT
Impermanence and the cycles of nature are my inspiration. Light emerging from shadow, the relationships between humans and nature, rich surfaces echoing time-worn layers scoured by the elements, deep pools of water, reflections, mist on the shoreline, are captured in layers of paint and other materials.
I am intrigued by the patterns and repetition found in nature's microscopic to cosmologic worlds and how they are reinterpreted in the built environment.
My passion is in the process and materials. Awakening the surface with bold, intuitive marks, layers of paper, paint, and textures, captures the early freedom and spontaneity. Much is learned from experiments and working intuitively, embracing the unexpected and responding spontaneously.
When I am immersed in art making there is a sense of freedom, an unmeasured sense of time - kairos, or episodic, rather than chronos, or linear.
© Kathleen Ainscough 2017 - 2018