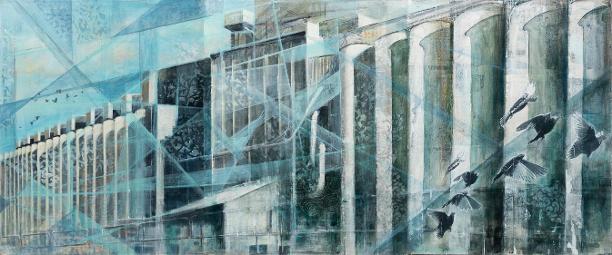 Available Works - Inquire through the Contact Page
Vessel Series - Mixed Media on Panel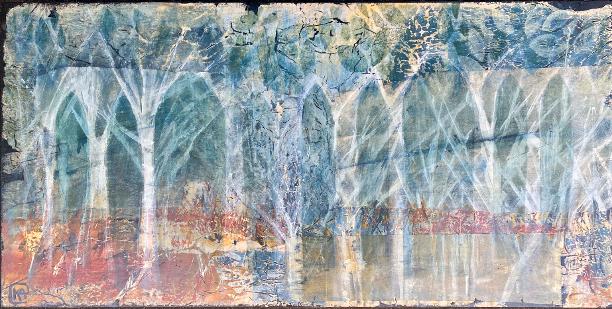 Cathedral 12 x 24 Mixed Media on Panel
Available for purchase through the Hearth Gallery
Artist Statement:
With broken hearts and weary souls we are suddenly tipped off our foundations into a world that is unknown to today's existence as humankind. We have drifted away from our nature. When everything has turned upside down and we are overwhelmed with grief, time spent reconnecting with the rhythms of the earth feels sacred and healing and is referenced in the repeating forms of the tree trunks and cathedral-type arches formed in the spaces between.
Sanctuary - SOLD! at Hearth Gallery exhibition Surfacing
Mixed Media on Panel - 24 x 48"
Sanctuary is a place of refuge, whether interior or a physical location where one finds (in the words of Mary Oliver)
a peace…
a joy…
a thirst…
a longing to travel deeper,
wanting to be deeper…
a sense of being held tenderly, dearly…
yet offered freedom and invited to live intentionally our
"one wild and precious life".
A selection of works painted en plein air and inspired by Rust Wine Co. Vineyard, Oliver BC. Contact me to purchase originals and prints. Preview the pieces which were on exhibition in a short video HERE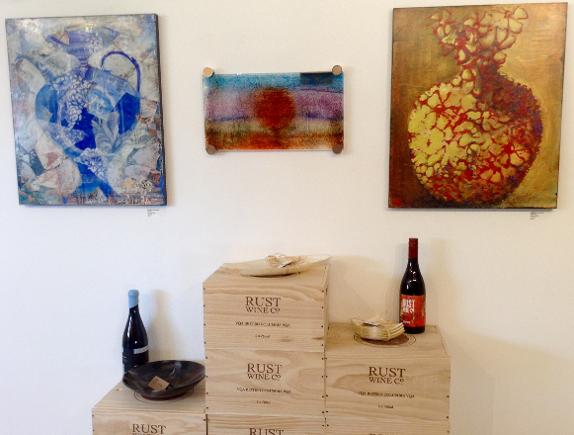 Private Commissions
Contact me to arrange a private commission
Breakwater - SOLD! at Hearth Gallery exhibition Saving Sea to Sky
Mixed Media on 2 Panels - 12 x 24" each
Inspired by the relationship between the constructed environment and nature. Breakwater is a human-made structure that becomes a living artificial reef providing opportunities for settlement and colonization by oysters, mussels and other species and creates shelter and habitat for various marine and aquatic species.
© Kathleen Ainscough 2017 - 2020